32-38GHz 4W Solid PA in stock
P/N: DBPA3532003800A in stock
32-38GHz Gain35dB Psat36dBm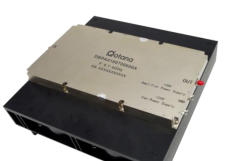 0.7-6GHz 15W Power Amplifier
P/N: DBPA4100700600A
0.7-6GHz 15W Solide State PA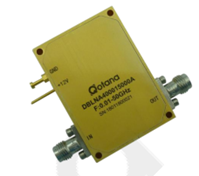 0.01-50GHz Low Noise Amplifier
P/N: DBLNA400015000A
0.01-50GHz LNA Gain:43dB NF:5dB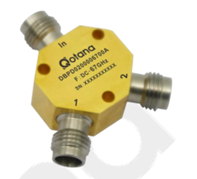 P/N: DBPD0200006700A
DC-67GHz 0.5W 2-way Power Divider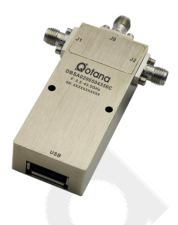 0.5-43.5GHz USB Control Switch
P/N: DBSA0200504350C
0.5-43.5GHz USB Control SP2T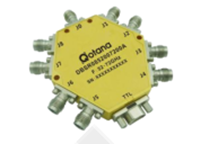 P/N: DBSR0852007200A
SP8T, 12dB Insertion loss, 35dB Isolation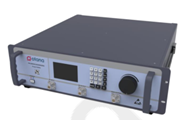 P/N: DBEMCA02000600A
2-6GHz 100W Gain 45dB SSPA EMC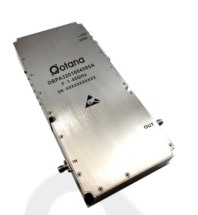 P/N: DBPA3201004500A
1-45GHz, 0.8W, Gain30dB, Psat 29dB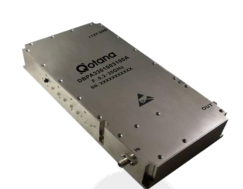 P/N: DBPA3301003100A
2W, Gian 30dB, Psat 31dB, SSPA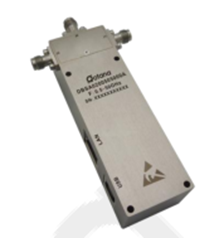 USB/Ethernet Control Switches
SP2T/SP4T/SP8T
Up to 50GHz broadband Switches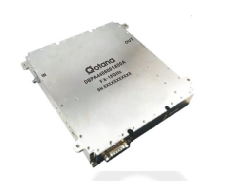 6-18GHz 40W SSPA (In stock)
P/N: DBPA4406001800A
6-18GHz,40W, Gain 56dB,Solid State Power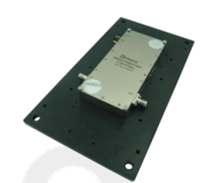 P/N: DBPA2720004700A
20-47GHz,1W,Gain 32dB, SSPA,in Stock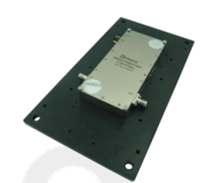 2-6GHz 20W Solid State PA
P/N: DBPA4302000600A in stock
2-6GHz 20W Gian50dB Psat44dBm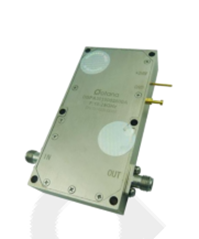 18-28GHz 1W Solid State PA
P/N: DBPA3018002800A
1W, Gain36dB, P1dB31dBm, Psat32dBm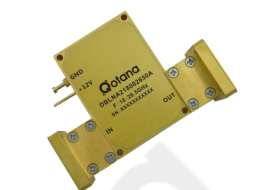 K/Ka Band Waveguide to Coaxial LNA
DBLNA218002650A WR42 18-26.5GHz LNA
DBLNA326504000A WR28 26.5-40GHz LNA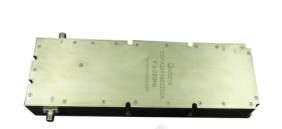 1-22GHz 8W Solid PA in stock
P/N: DBPA3801002200A in Stock
1-22GHz 8W Gain44dB Psat37dBm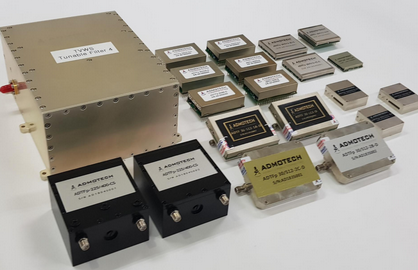 High Power Tunable Band Pass Filter ADTBF 1025-1150A for TACAN

Applications
• Tactical Air Navigation (TACAN)
• Industrial and Medical Equipment
• Test and Measurement Equipment

Features
• Frequency controlled by Electrical RS232C
• Below 1.0 dB Insertion Loss at center frequency
• 100 W CW Input Handling Power.
• Ultra Low IMD Characteristics.
• DC Bias Current 1.35 A Max. (Motor Moving), 250 mA (Quiescent)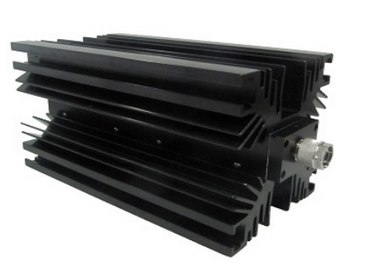 Coaxial fixed terminations
2-20 GHz 500 W/5kWpeak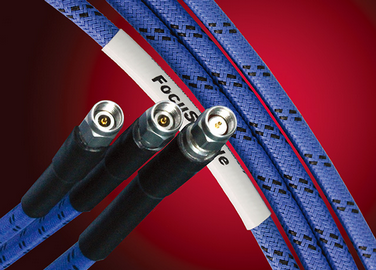 High Precision Phase Stable Test Cable
Acculine is the millimeter wave testing cable
high-performance, high-precision, fixed amplitude and stable phase up to 50GHz.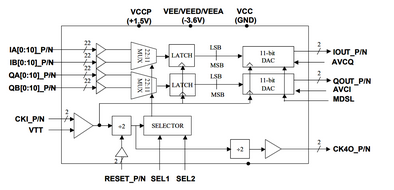 2 Channel 3.2 GHz MUXDAC MD223D with bandwidth from DC to 1.6GHz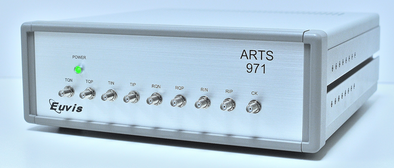 New Automobile Radar Target Simulator Baseband module ARTS_BB 971 now available. Features include: 2 GHz processing bacndwidth, 4 independent simulatin targets, dynamic and static target simulations, all-in-one spectrum/power analysis, and more.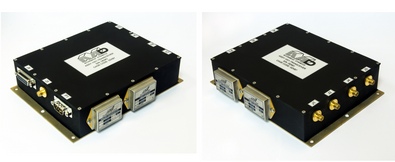 Space Qualified Up/Down Converter
pace qualified up/down converter with the following features:

Rad-hard voltage regulator
Unit converts from K band to L band and vice versa
Down converter has 80 dB gain, and 50 dB gain control which is achieved with 6-bit LVDS signals
The outputs are filtered from image frequencies and spurious.
A dual output single LO is used for maximum efficiency
Size: 6″ x 5″ x 1.5″