CobaltFx Calibration Kit & Cables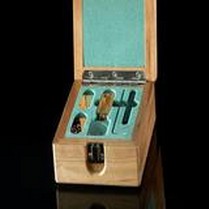 MUXDAC MD657B_7p0G

now available. Features include 7 GSPS sampling rate, 12-bit amplitude, selectable RZ and Normal modes.




Mercury Systems Acquires Embedded Security, RF and Microwave, and Custom Microelectronics Businesses from Microsemi Corporation.

RF-Lambda release a series of high power GaN Amplifier System (ITAR) to cover X, K, Ku and Ka band for Missile Defense Applications.
RFLUPA0706GE 0.7-6.0GHz 10W
RFLUPA0618GC 6-18GHz 25W
RFLUPA01M22GA 0.1-22GHz 10W
RFLUPA01G22GA 1-22GHz 8W
RFLUPA27G31GA 27-31GHz 8W
RFLUPA32G38GB 32-38GHz 10W


GaN Transistor 13.75~14.5GHz CW Mode, Gain:6 dB, Psat:50 W